12 Self Empowerment Tips – to make space for your greatness in 2023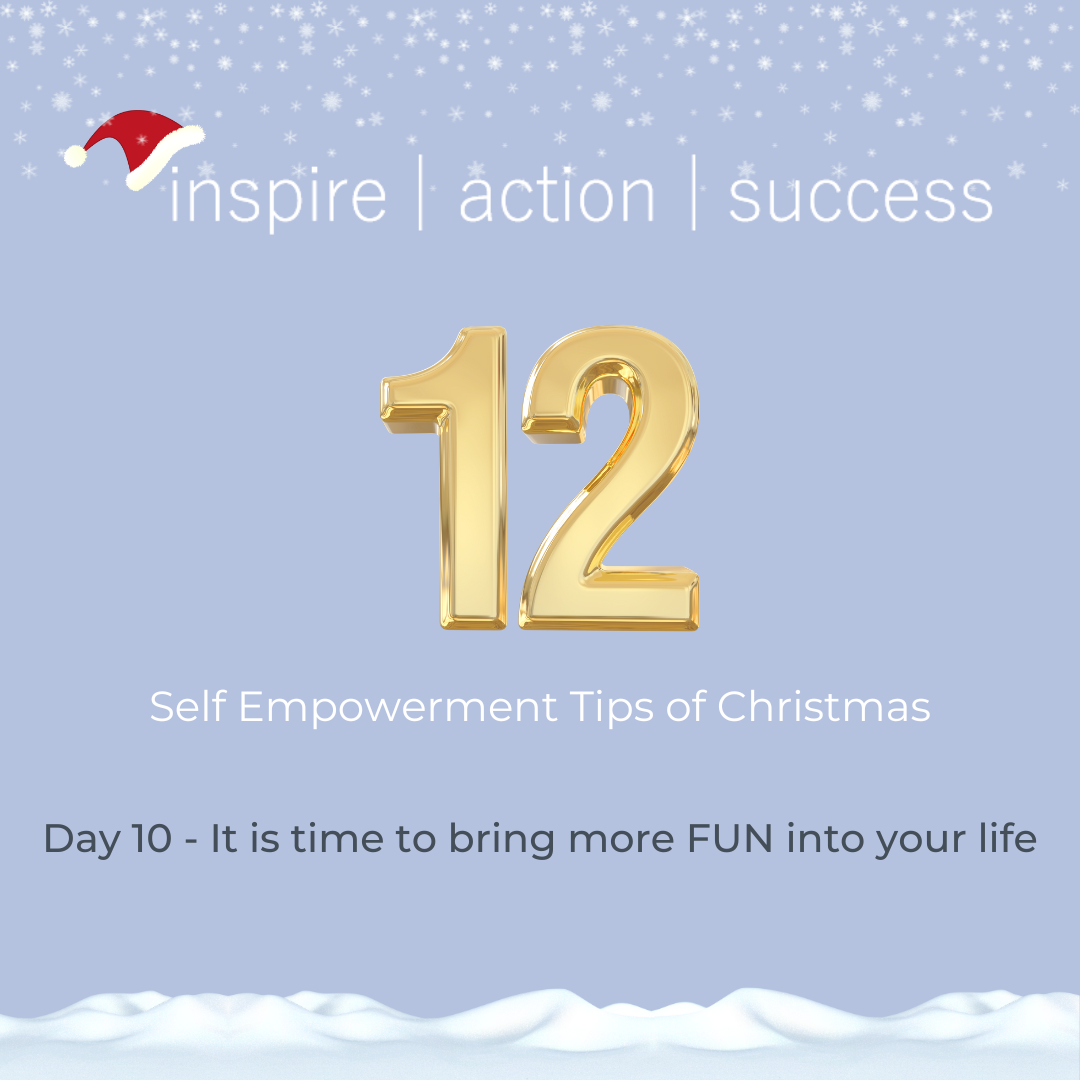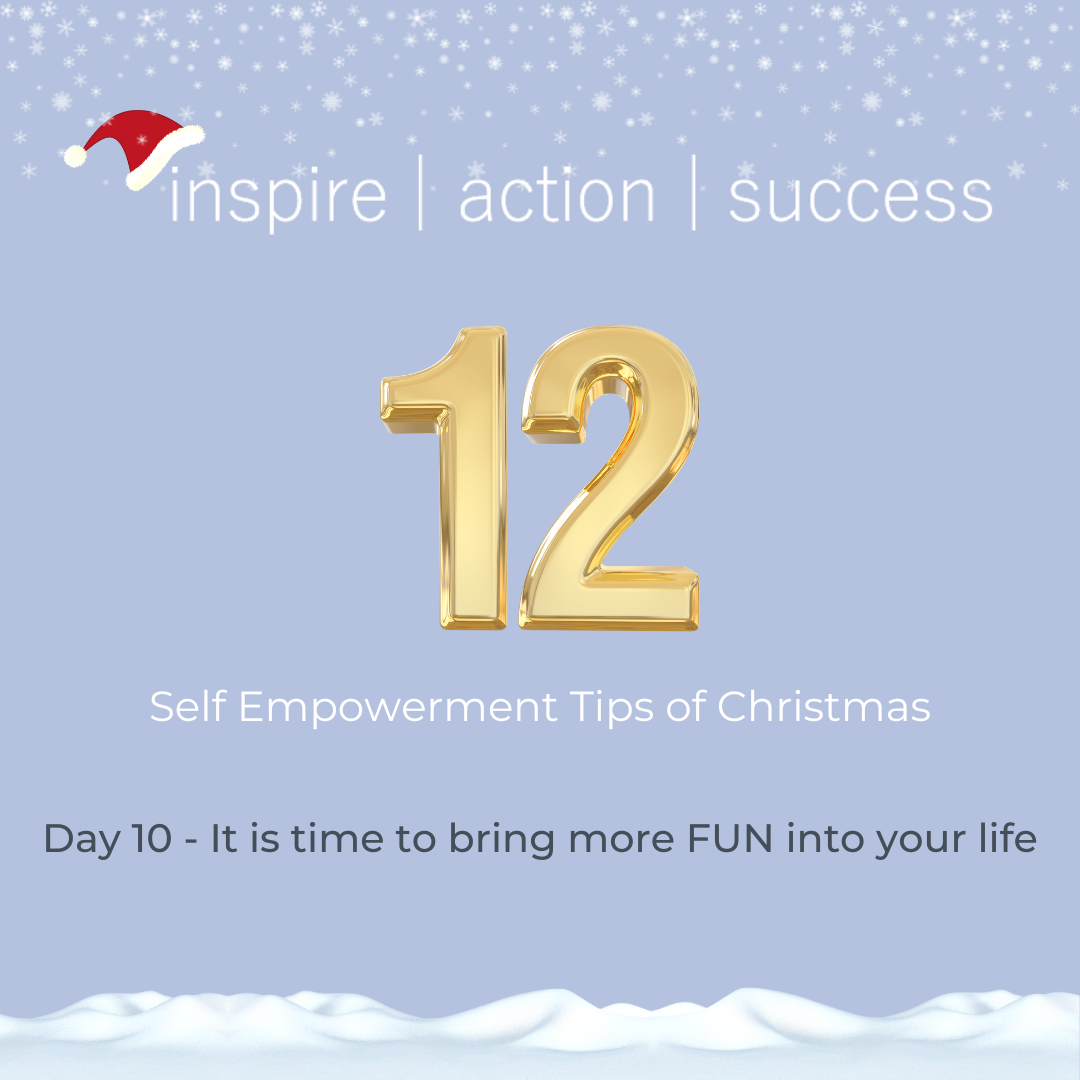 Making space for your greatness in 2023 😁


Day 10 – Bring more FUN into your life
How much FUN do you have in your life right now?
It is time to bring more FUN into your life.
Business owners, or employee, or managing a home…..
Whatever it is or however it is you spend your day,
You are taking it all way too seriously!
There will always be dramas
There will always be challenges
There will always be negative external conditions
There will always be someone who rubs you up the wrong way
There will always be something to worry about…if you need a reason to worry
There will always be a negative story to share
At the end of the day, we all are striving towards the same thing –
Feeling Good!
Whether that comes from having the best love in your life, the money you want, the Role you play, the fittest, healthiest body, the hot car and the fabulous house….
Whatever it is, we want our dreams because we want the feeling we reckon they will give us.
So, why not have that feeling now?
Why wait until …..?
And you can.
You are responsible.
You are the creator of your day.
You get to choose.
So make it Fun.
Listen to find out so much more on this.
Now, start making a decision.
SELF Empowerment is KEY to your Success – Whatever that looks like for you.
SELF Empowerment is what I teach in my 8 week programme.
It is also what is core in my 1:1 VIP coaching.
And if it is more of a taster of me you still need before investing in your amazing success, hen come to my 3 Day Masterclass running in January – find out more here.
Thank you for listening and reading my tips all week.
Have a fabulous Friday and weekend.
Yours truly,
Fiona
Success Coach & PM
fiona@inspireactionsuccess.com