12 Self Empowerment Tips – to make space for your greatness in 2023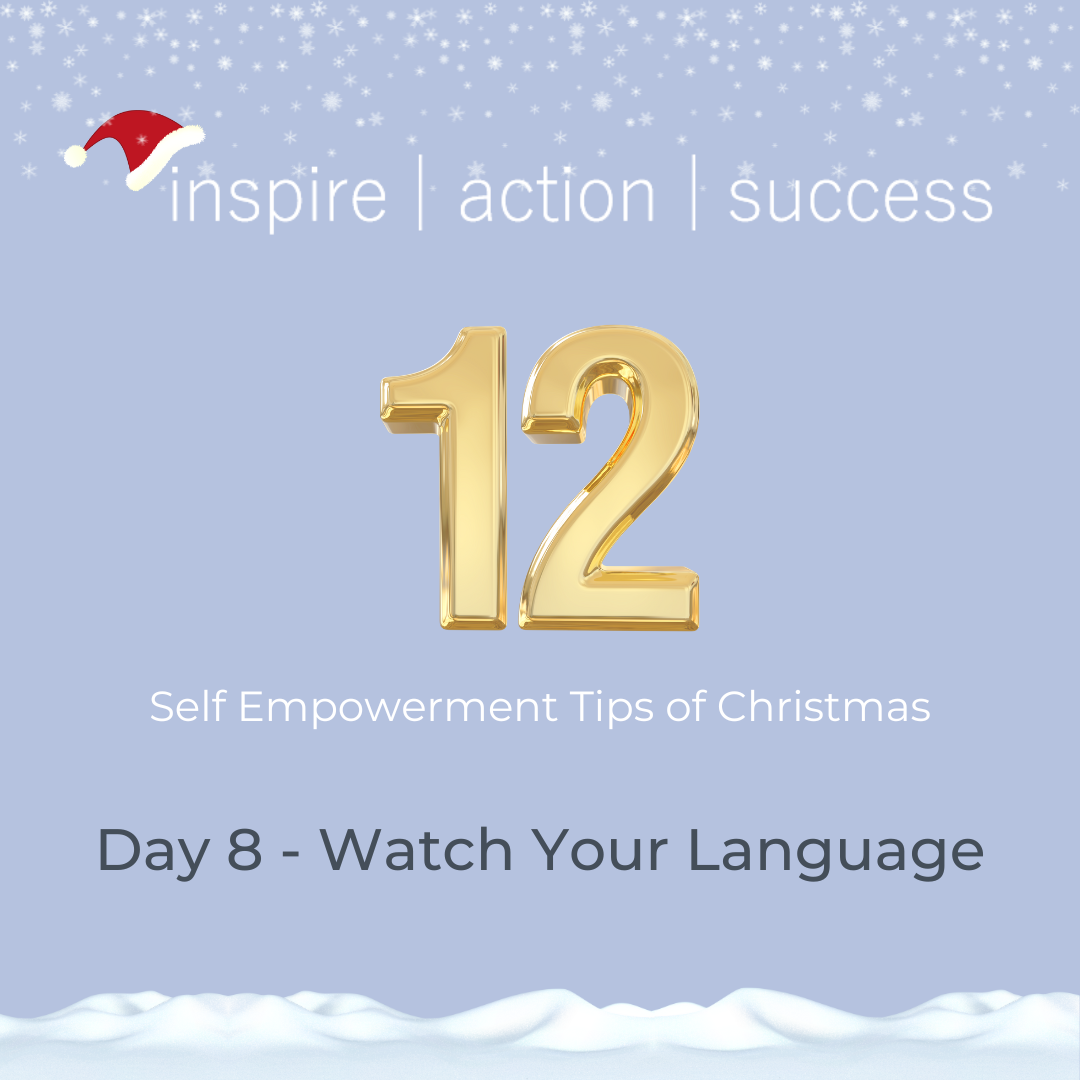 Making space for your greatness in 2023 😁


DAY 8 – Watch Your Language
How do you speak?
What words do you use?
Directly to yourself, or when sharing with others.
The power of your language is not to be underestimated.
Like all the tips I have been giving so far, this is a continuous work in progress.
All personal growth work is a mastery in action.
And like all the other tips, this starts with awareness.
What way do you speak to yourself?
Are you a supporter of your own dreams or are you the devil on your shoulder constantly putting yourself down?
If you are a business owner, you need to learn to become your greatest cheerleader! (More on that tomorrow, Day 9).
Are your words to others supportive of your dream or do you downgrade out of fear of being boastful?
We are born With a greater tendency towards the negative, so it's naturally that way.
Which is why working on personal change is challenging.
So again, let's start with awareness
And then one small step change.
For more support and details, let's talk.
I have space coming in January for 1:1 coaching.
And my amazing 8 week programme starts on 31st January.
Check out also my free 3 day masterclass running 9th-11th Jan.
Lots to choose from to support your personal empowerment in 2023.
Are you ready to really do this?
Yours truly,
Fiona
Success Coach & PM
fiona@inspireactionsuccess.com