3 Days of Self Love – Day 3💌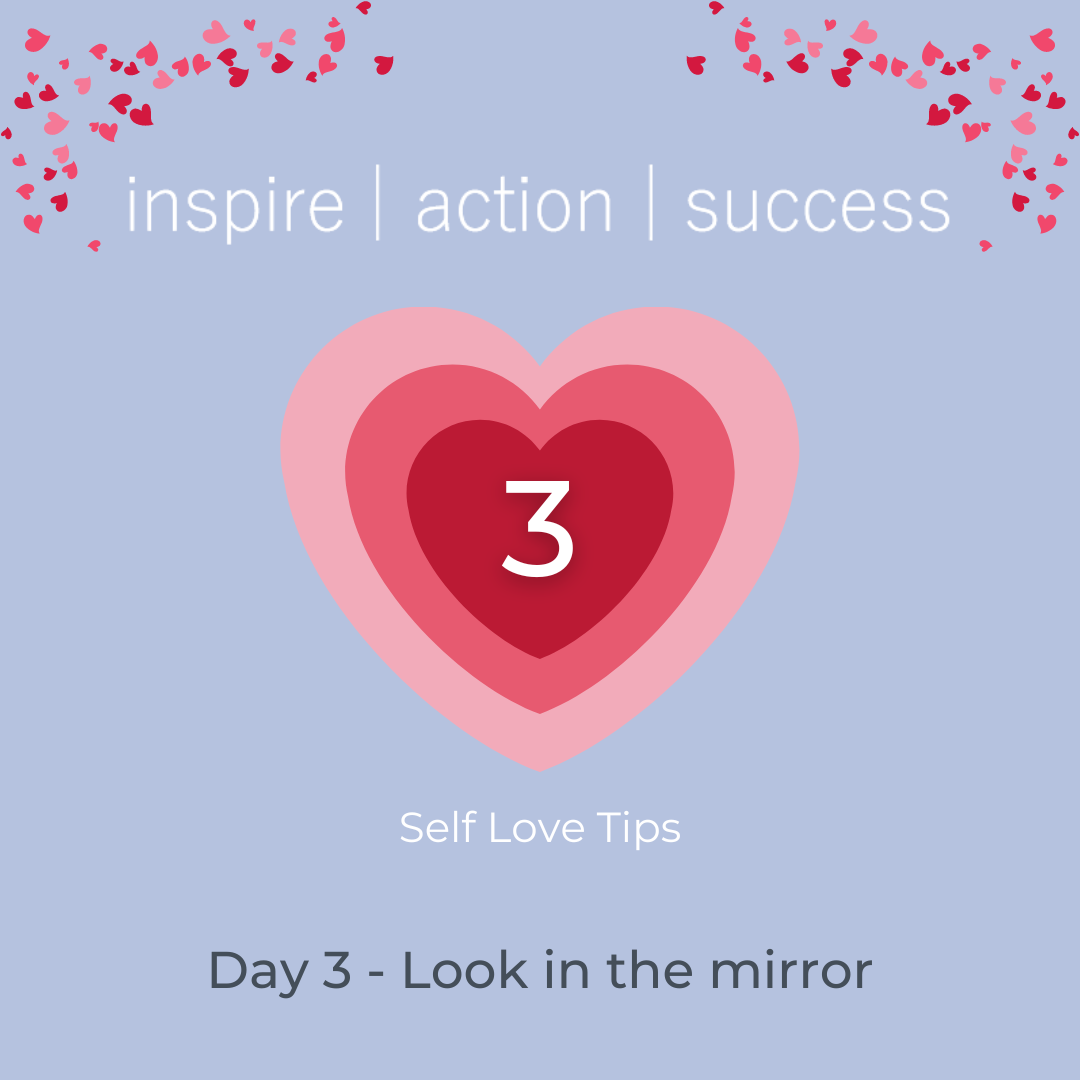 Day 3 – Look in the mirror
I am really excited about my tip for you today!
It's fun, its definitely will shake you up a bit and hopefully get you smiling 😊
Because, today I invite you to look in the mirror!
"Oh gosh no do I have to" , you possibly say.
Play along with me for a minute.
What is the best way to think about loving ourselves?
Look at your reflection.
Now,
Imagine you are staring at your best friend.
Or your child.
Or your lover.
What would you say to them?
Would you be critical?
Or Tut in their face?
Or
Would you feel the urge smile at them?
Maybe say Hi?
Compliment them and wish them a nice day perhaps?
Or dare I go there, but even say "I love you"!
With that in mind, I have another little challenge for you.
Watch this 2 minute video for the details and consider the above questions as you do so.
YOU are your Best Friend
You are even your little child.
And in this week of love hearts on display, the bigger truth is
You can only receive back from others how much you feel about yourself.
So, let's work on building up the percentage.
How?
From starting the mirror practice above,
And grabbing my special Love offer "Self Empowerment 3" coaching package.
A 3-week VIP 1:1 programme centred around learning to fill your cup up.

Around empowering yourself through learning to know and love yourself first.

3 coaching sessions, with support in between for your best outcome, within one month.
Gift yourself a savings of €300  and book it before February 28th to avail.

Normal price for this would be €899 – Gift for Valentines is: €599 (incl vat).
Book directly now on THIS link or email me for any questions or to chat.
Fiona
Success Coach & PM
fiona@inspireactionsuccess.com