3 Days of Self Love – Day 2💌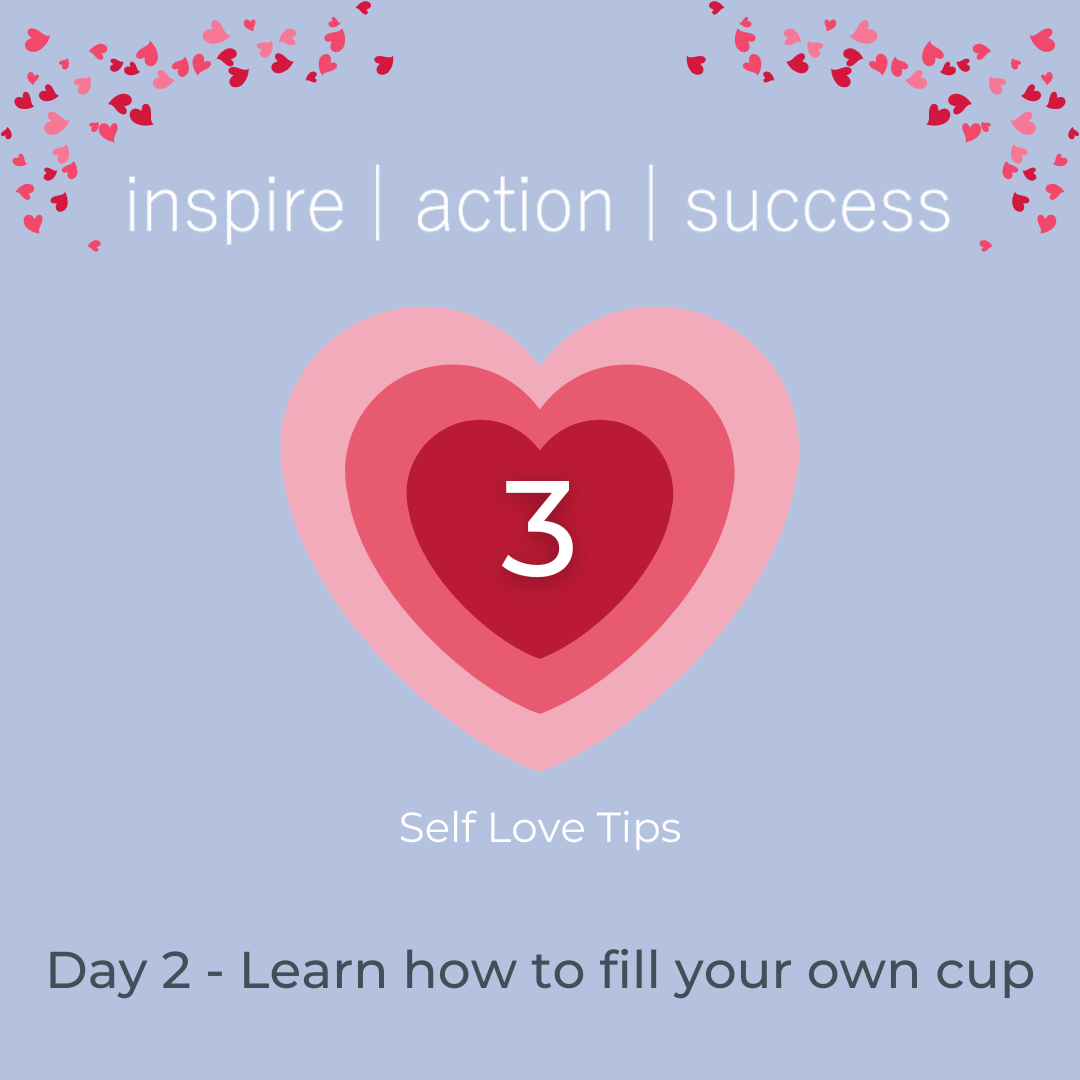 Day 2 – Learn how to fill your own cup
How does your cup become so empty in the first place?
Too much giving?
Not enough time for you?
Not knowing what you need?
Not asking for what you need?
All of the above and more.
Very simply – learning to refill your cup, and keep it filled starts with…… boundaries!
Ooh that word.
Such a huge topic and a challenging one for many.
Boundaries too loose, results in worn out, people pleasing and a very empty cup.
So, how do you start improving this?
Listen to the video below to find out one small shift you can start experimenting with straight away.
You cannot change what you do not notice – so the first step in improving your relationship with SELF is becoming familiar with how it is right now.
Noticing.
Taking note.
Like an experiment.
Awareness is the starting point.
So for a day, be the scientist and watch.
After which you can start to implement small changes.
Like this video suggests, start with learning to say NO. And watch that cup fill as you do.
To work more closely on this, consider my special offer package "Self Empowerment 3"
3 weeks of coaching support to dig deeper and get your cup to overflowing with simple but impactful changes.
Click HERE to book or email me to find out more.
Fiona
Success Coach & PM
fiona@inspireactionsuccess.com